Cipher Prime is a multi-award winning game studio in Old City Philadelphia. (#N3rdStreet)
A brief history
In 2008, Cipher Prime was created by Dain Saint and William Stallwood. Since that day, we've been trying our very best to make some really unique experiences.
We've been around for 6 years now, rockin' 6 games across a metric f$ck ton of platforms. But seriously, we've done games for OS X, Windows, Linux, Android, iOS, PS3—hell, even Blackberry Playbook.
We pride ourselves on being independent and surviving. But it's been a community effort all around. When we needed a publishing deal, we entered a contest and won via popular vote. When we needed some extra cash to move into a new studio, we had a fundraiser sale. When we decided it was time to go completely independent, we ran a Kickstarter for Auditorium Duet that raised 70k.
We strive to be as talented as we have been lucky, and in thanks we try to give back as much as we can. We now back at least one Kickstarter project a month and try our best to help out our local game development community.
Helping our community
We were all alone when we first started creating games in the city of brotherly love. As far as we could tell, there weren't any other game studios. It was really hard being lonely. After a year or so we met the guys from Final Form Games and decided that 2 studios was just sad. Since that day, we've committed ourselves on helping game development grow in the city we love.
Will created Philly Game Mechanics with Shawn Pierre, which has now become the pillar of the Philadelphia game scene. Every single week, designers, developers, writers, artists, musicians, gamers, enthusiasts, and anyone else you can imagine come together. They hangout, talk, share, and create games. We even hold Monthly Game Jams, making Philly a powerhouse prototyping scene.
Hanging out with local game developers just wasn't enough. In 2013, we created the Philly Game Forge (Philadelphia's First Game Coworking Space). At this time, the Game Forge has now become the home of Dev Night, the Yearly Philly Game Showcases, the Global Game Jam, the Philadelphia Game Jam, and even the IGDA.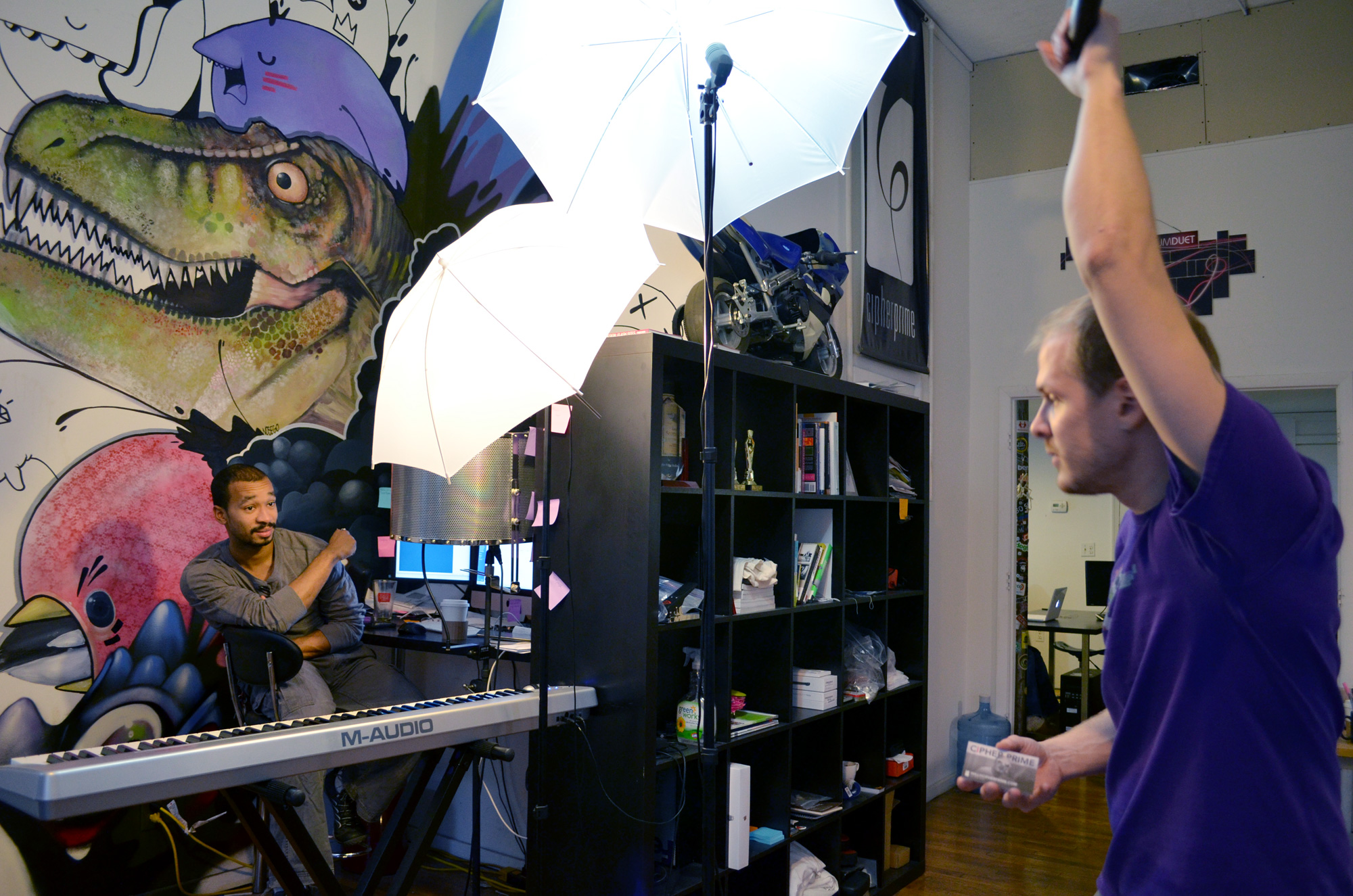 Our 5 year review (we're older now)
From opening our first 100 square foot office to hosting a fully-fledged indie game developer coworking space, Cipher Prime has come a long way in five years.
6 Games and over 128 prototypes later, we're faced with the decision that we need to now call ourselves game developers. What was once a simple hope has become a reality, a reality that we love. Below you can find a general synopsis of what's happened over the past 5 years. If that isn't enough, why not take a look at our 5 year anniversary tattoos and the beautiful wrap-up blog post that comes with them?